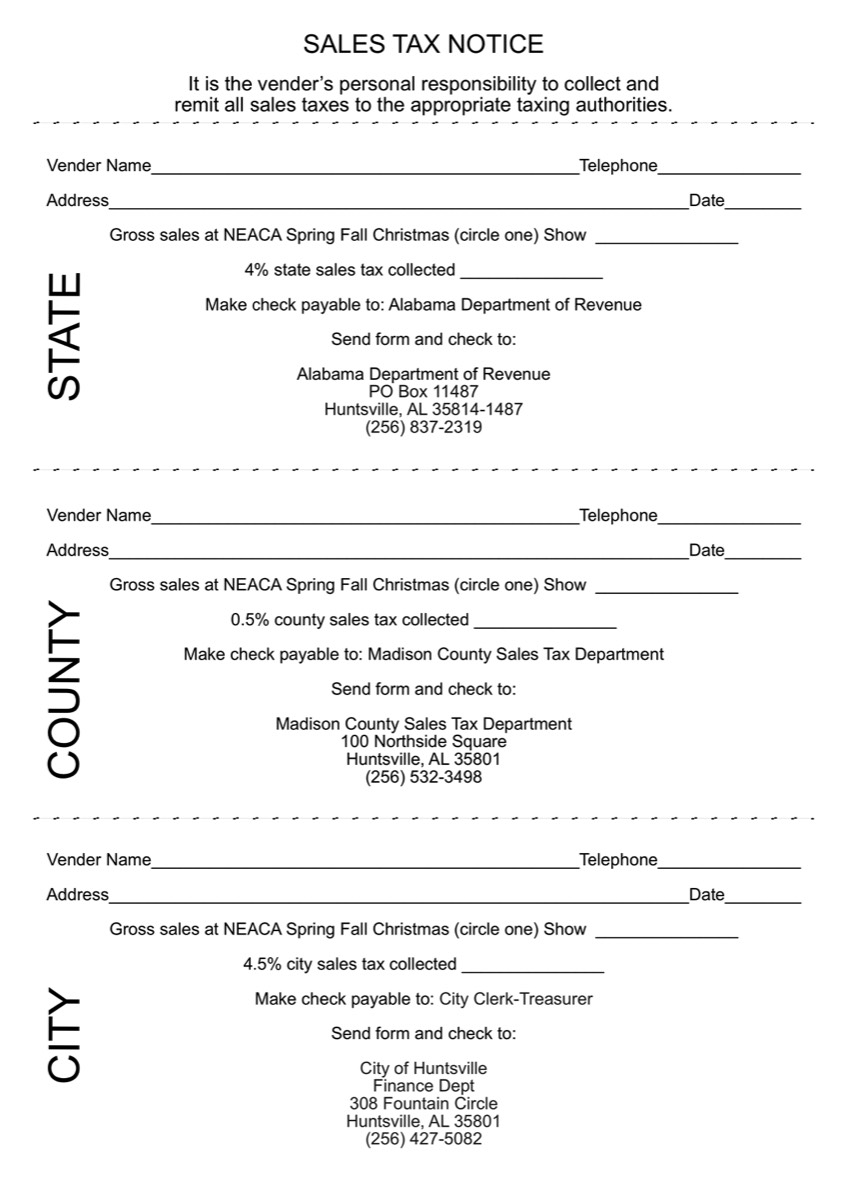 Directions for Downloading

Click on the link below and follow your computer's directions to download the file and print.

The Sales Tax Form is a .pdf file formatted to fill an 8 1/2 x 11 inch sheet of paper. If you are unable to download and print,

email

us for a printable .pdf.